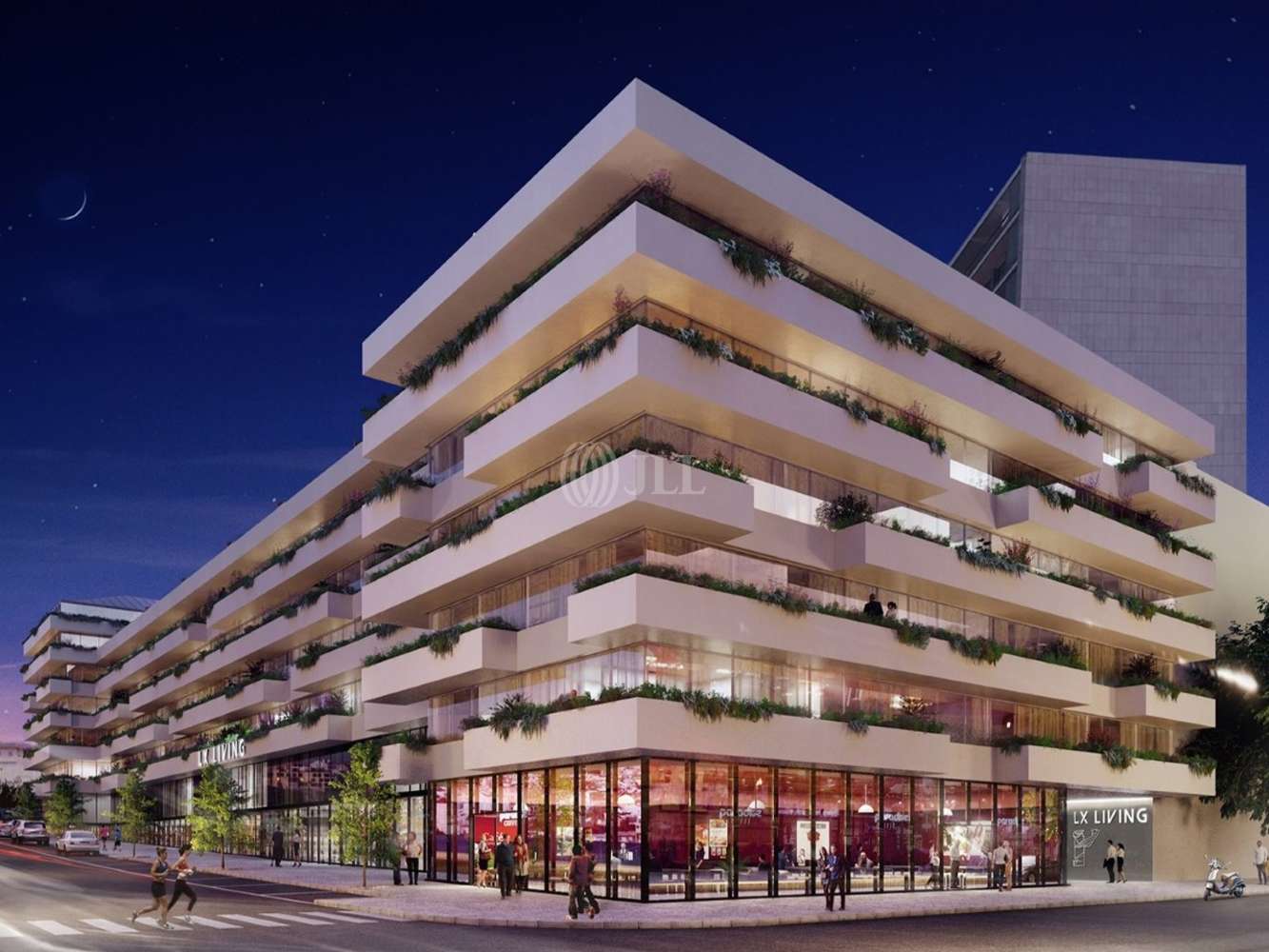 Facilities services
Spaces available
Location and Transport
More like this
Mark as favourite
LX Living | Lojas - Av. Conselheiro Fernando de Sousa
Av. Conselheiro Fernando de Sousa
Lisboa
Summary
LX Living is a brand-new, mixed use development in Amoreiras, a sought-after residential neighbourhood in central Lisbon.
The striking contemporary building, designed by one of Europe's leading architects, features dramatic cantilevered balconies and consists of 150 luxury apartments, ground-floor retail and a landscaped internal plaza.
The project has 7 independent retail units available to let with areas between 72 and 388 sqm, all in ground floor level, with parking and storage areas included (underground), access from mains street and inner plaza, dedicated outdoor areas, Integrated with a strong residential neighborhood.
The Amoreiras area is also home to many top companies, including Deloitte, Unilever, BBDO, Accenture and FNAC.
Facilities services
"City Center"

"Public Transport"

"Commercial Area"

"Storage Room"

"Parking"

"Excellent Access"