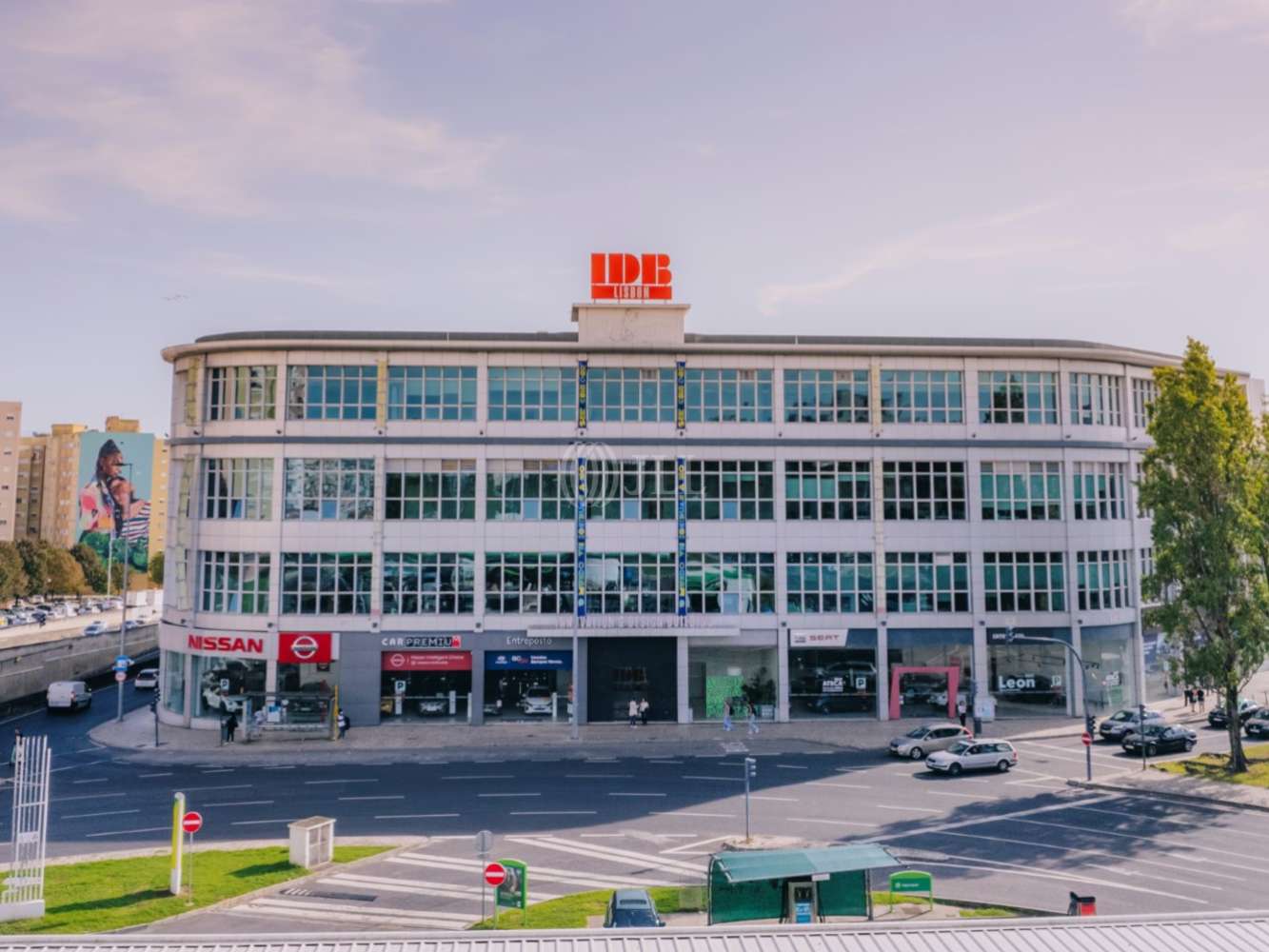 Facilities services
Spaces available
Location and Transport
More like this
Mark as favourite
Exclusive property
Updated
IDB Lisbon - Praça José Queirós
Praça José Queirós
Lisboa
Size
250 - 21,671 m² (Approx. 25-2,170 desks)
Summary
The Innovation & Design Building Lisbon is located at the confluence of Av. Infante D. Henrique and Av. Dr. Alfredo Bensaúde, near the Moscavide roundabout. The building has a total area of 60.000 sqm. of offices in 4 floors. Being one of the largest office buildings in Lisbon, it integrates several support infrastructures such as a medical post, a restaurant for 250 people, meeting rooms, warehouses and parking. Area served by several bus lines and metro station, enjoying excellent accessibility.
It offers fractions of offices for rent in open-space, with technical floor, false ceiling with recessed lighting and air conditioning. Delivery of the space with open ceilings.
The building will be refurbished and benefits from a large terrace which can be used by tenants. IDB is targeting the highest BREEAM in use standards.
Facilities services
"Airport"

"Air Conditioning"

"Public Transport"

"Terrace"

"Subway"

"False ceiling"

"Excellent Access"
Spaces available
Floor 5 - 5.1 a 5.3
Escritorio
Floor 5 - 1.5 (armaz)
Escritorio