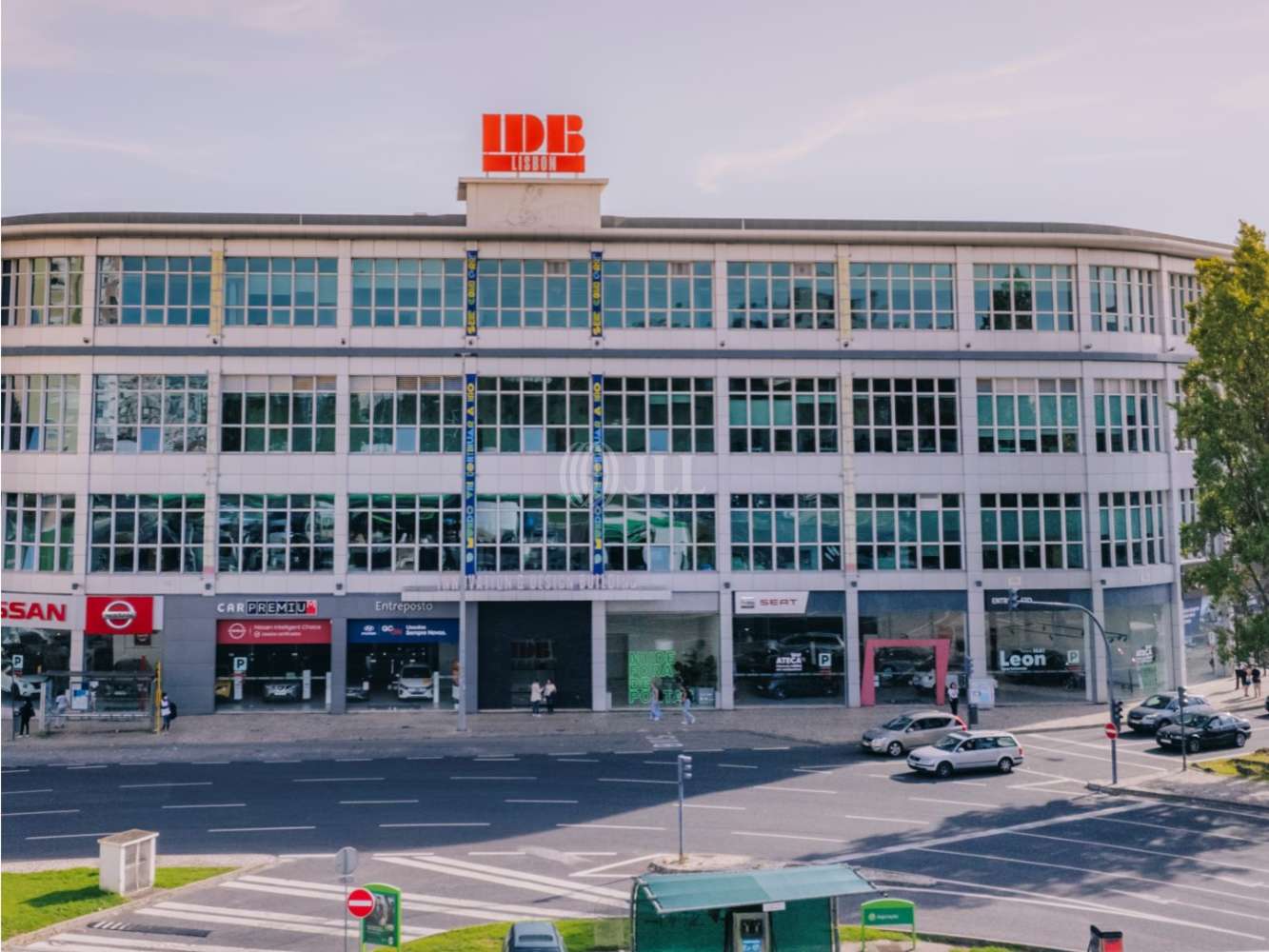 Facilities services
Spaces available
Location and Transport
More like this
Mark as favourite
IDB Lisbon - Praça José Queirós
Praça José Queirós
Lisboa
Size
724 - 20,421 m² (Approx. 72-2,040 desks)
Summary
The Innovation & Design Building Lisbon is located at the confluence of Av. Infante D. Henrique and Av. Dr. Alfredo Bensaúde, near the Moscavide roundabout. The building has a total area of 60.000 sqm. of offices in 4 floors. Being one of the largest office buildings in Lisbon, it integrates several support infrastructures such as a medical post, a restaurant for 250 people, meeting rooms, warehouses and parking. Area served by several bus lines and metro station, enjoying excellent accessibility.
It offers fractions of offices for rent in open-space, with technical floor, false ceiling with recessed lighting and air conditioning.
The building will be refurbished and benefits from a large terrace which can be used by tenants.
Facilities services
"Airport"

"Air Conditioning"

"Public Transport"

"Terrace"

"Subway"

"False ceiling"

"Excellent Access"
Spaces available
Floor 5 - 5.1 a 5.3
Escritorio
Floor 1 - 1.5 (armaz)
Escritorio