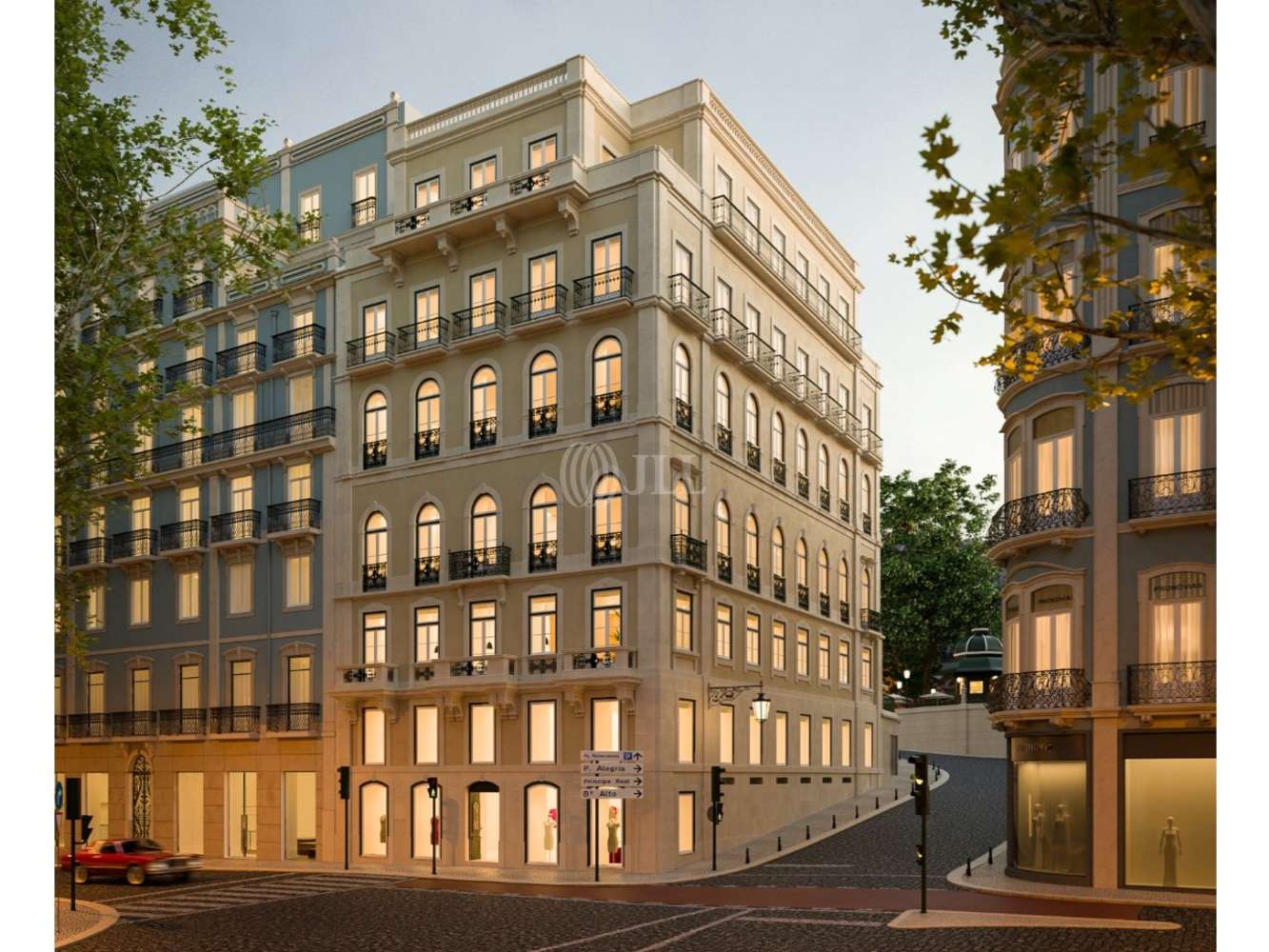 Facilities services
Spaces available
Location and Transport
More like this
Mark as favourite
Exclusive property
Updated
Alegria One - Praça da Alegria
Size
292 - 1,005 m² (Approx. 29-100 desks)
Summary
The Alegria One building benefits from a privileged location in the middle of Avenida da Liberdade, corner with Praça da Alegria, which links to Príncipe Real neighborhood.
In addition to a prestigious location, it also benefits from a wide range of retail and services and a wide public transport network (Buses, Metro and Train).
The refurbishment project of the building consists of the recovery of the original façade and the construction of two floors dedicated for retail units, five office floors and a basement.
The office spaces have 3 window with abundant natural light and in open-space without any columns or obstacles inside.
Facilities services
"Public Transport"

"Train Station"

"Subway"

"Public Parking"